There is nothing we love more than preparing nourishing, comforting food for our guests. And, now more than ever in these challenging times, we want to continue feeding you and your families as best we can. These menus will be available daily from 11 AM – 9 PM, prepared safely and ready for delivery or for pickup at our garage door entrance across from the High Line elevator on 30th Street. We can't wait to see you again, but in the meantime, we hope to make your days brighter and your plates fuller.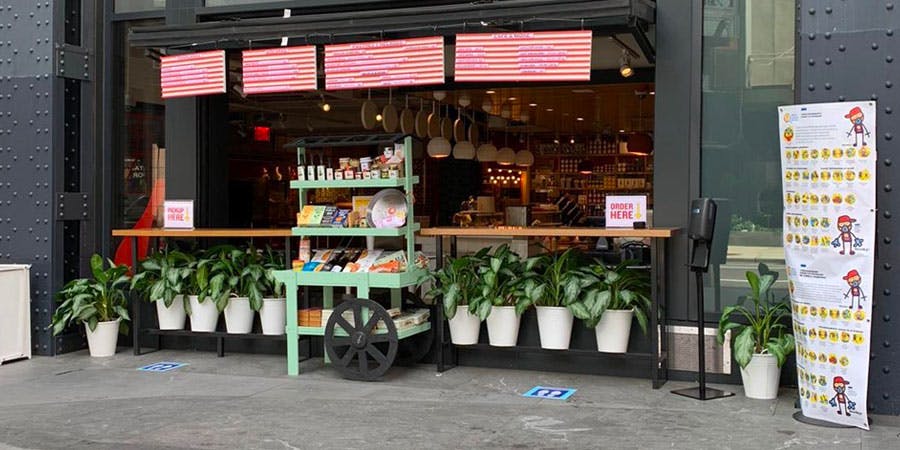 Stop By, And Say Hola!
Out and about? In addition to pickup and delivery menus, Mercado Little Spain also offers a takeout menu, available at our garage door from 11 AM – 9 PM. This includes salads, sandwiches, pastries, coffee, desserts and more. Take a delicious snack to go.